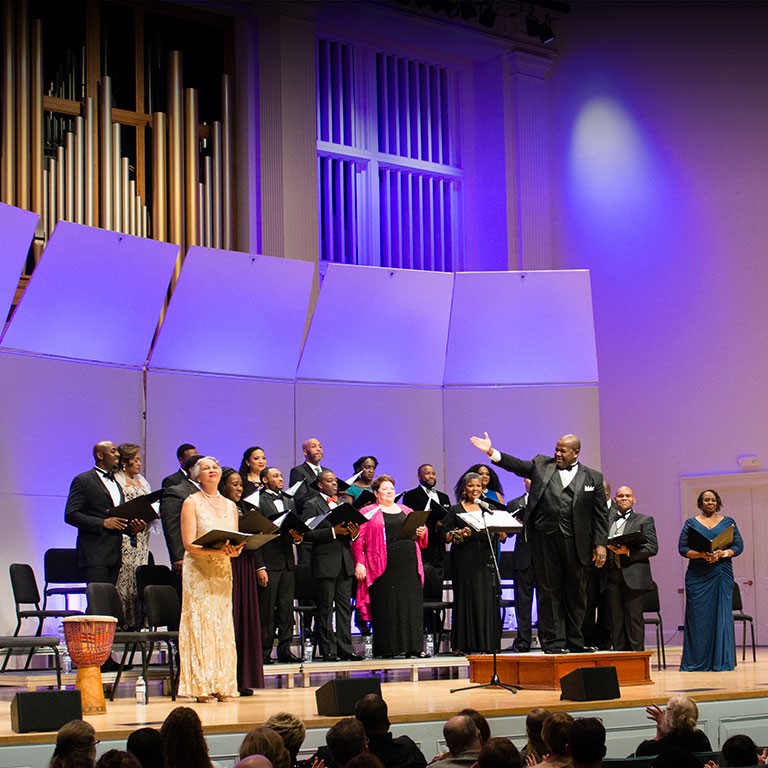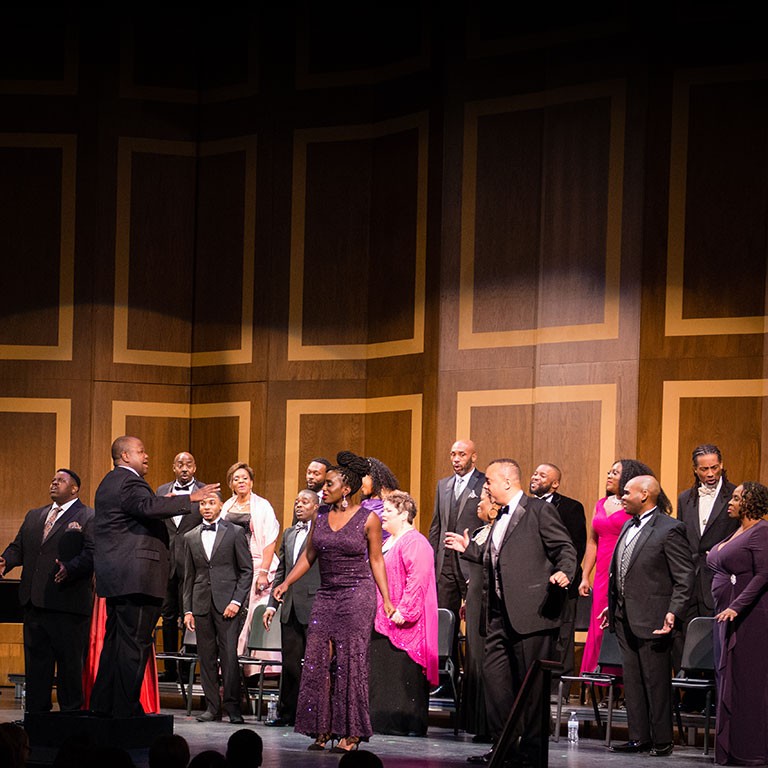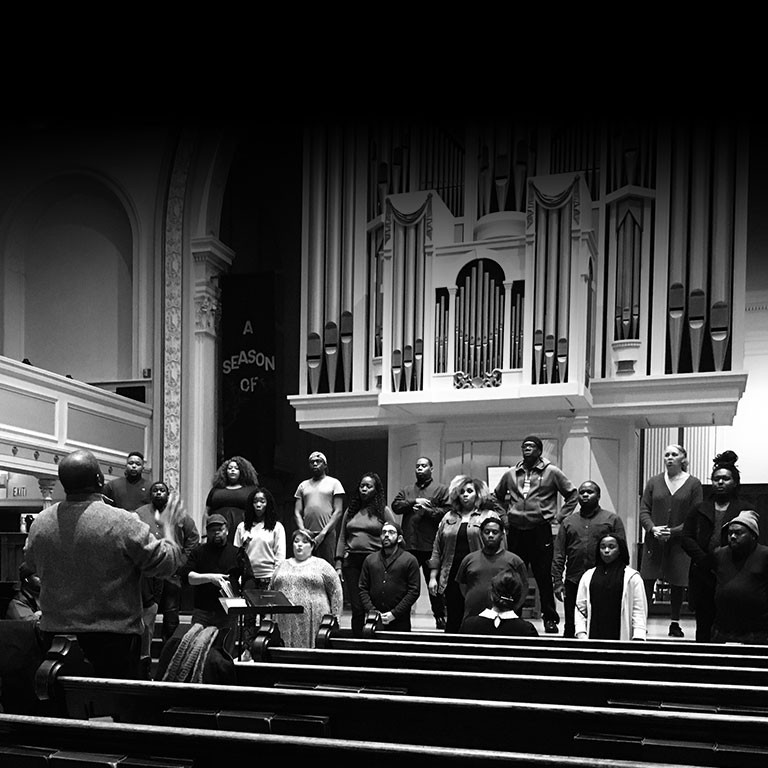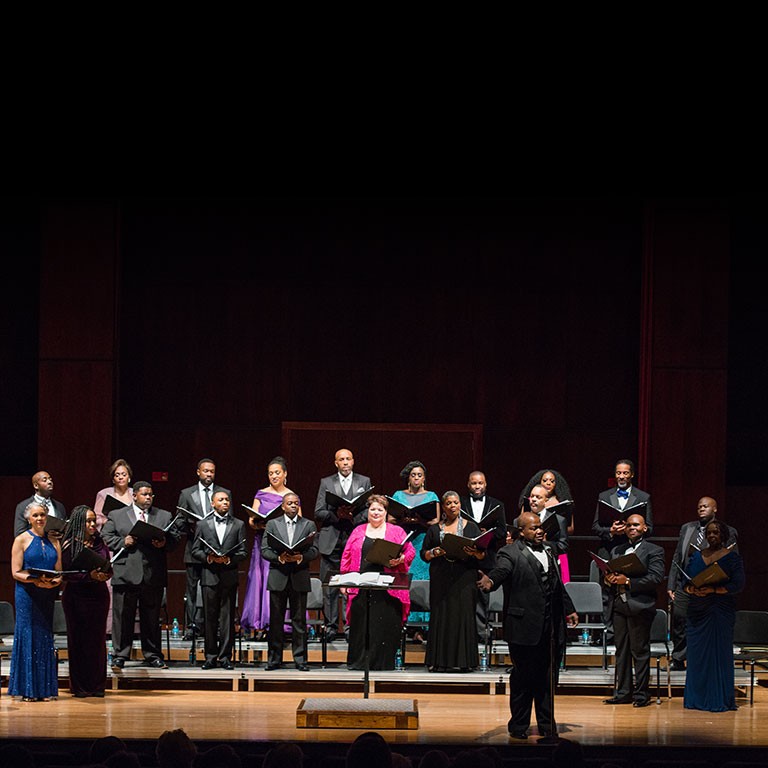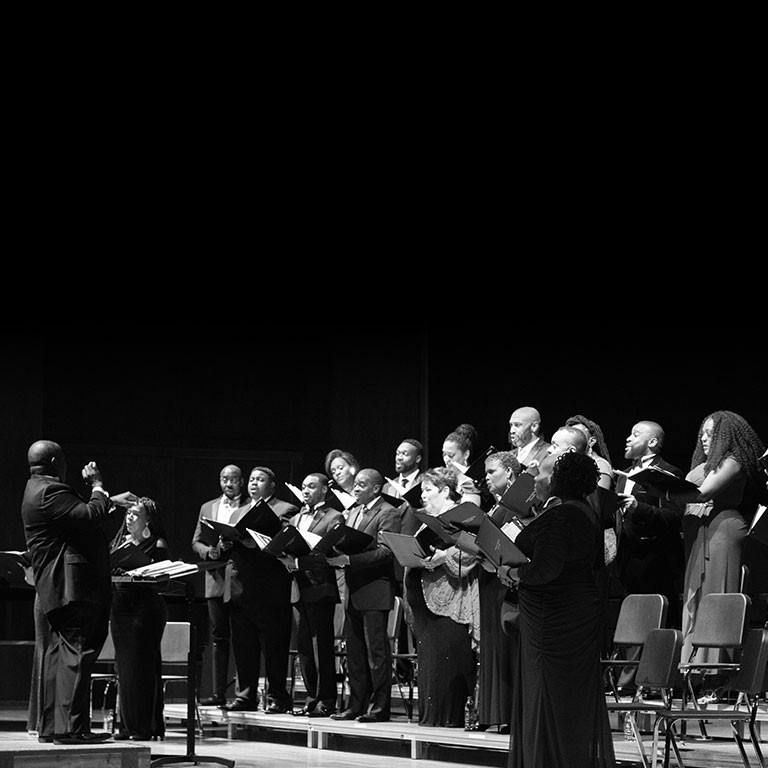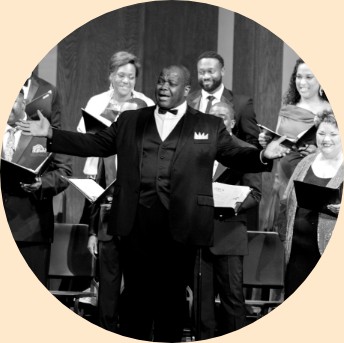 Celebrating the Negro Spiritual
The American Spiritual Ensemble is a critically-acclaimed professional group composed of some of the finest singers in the classical music world. The vocalists have thrilled audiences around the world with their dynamic renditions of classic spirituals and Broadway numbers.
The American Spiritual Ensemble Virtual Tour 2021 - The Power of Spirituals from Everett McCorvey on Vimeo.
A Virtual Concert Experience featuring the American Spiritual Ensemble, Conducted by Founder and Music Director, Dr. Everett McCorvey, combined with narratives read by author, Eileen Guenther, from her recently published book, "In Their Own Words: Slave Life and the Power of Spirituals."
January 18, 2024
University of Florida, Gainesville, FL
More Info
January 20, 2024
Southern Adventist University, Collegedale Seventh Day Adventist Church, Collegedale, TN
January 27, 2024
Trinity United Methodist Church, Huntsville, AL
More Info
View Full Schedule